Regular price
$495.00 USD
Regular price
Sale price
$495.00 USD
Unit price
per
Sale
Sold out
I am selling the image that is the larger one featuring the hackamores and horse hair mecate reins.  The mecate (/ məˈkɑːtiː / or less anglicized / məˈkɑːteɪ /; Spanish pronunciation: [meˈkate]) is the rein system of the bosal style hackamore used to train young horses. It is a long rope, traditionally of horsehair, approximately 20–25 feet long and up to about 3/4 inch in diameter. 
This is a study of the best of the art of braiding rawhide and horsehair to make the most superb horse gear.  I am not sure of the medium.  I think it might be a photograph of a painting. It is  I am sure that I would love a collection of this caliber.    The frame is resin, not wood.  The frame appears to be rough lumber.   
I am not clever enough to ascertain a photograph that has been cropped as it distorts the image and the subjects become blurry.  The dimensions of the image are 35 by 17 inches nominal.  The outer dimension of the frame are 46 by 29.
Share
View full details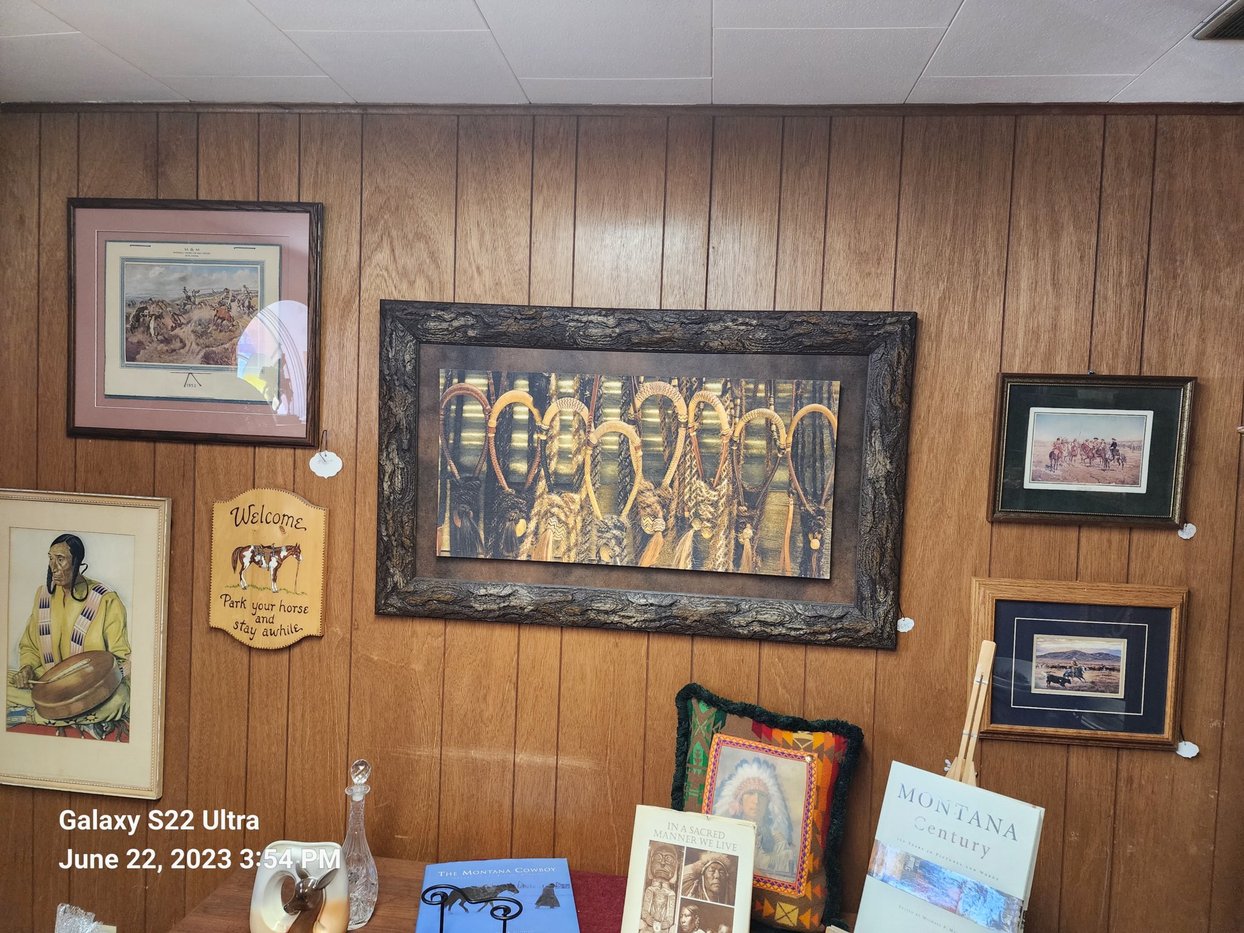 Love Native American Arts and Crafts? Look here.
Moccasins, weaving, jewelry, and art.
High Fashion Jewelry and Gifts

Offering a variety of bracelets and earrings that evoke great design and style.

This shop has been open since 2013. We are just coming into our own. Inventory is carefully curated and includes an eclectic inventory.